Capital Casuarina
Young Female
Date of Birth: 27th March 2022
Age: 1 Year old
Colour: True Black
A stunning daughter of Inca Grey Magellan. We are struggling to decide who to keep, but we can't keep them all!
More information to follow. Please get in touch if interested.
£2000
Rivenherd Cleo
Empty Female
Date of Birth: 28th June 2016
Age: 6 Years old
Colour: Silver Grey (with tri-colour spots)
Rivenherd Cleo is a stunning, compact silver grey female. Her fleece retains its fineness with her 2023 fleece being 24.8mic. She has produced two daughters, of which we have decided to retain one, making the decision to sell Cleo. Our choice of pairing for this year is Windrush Farm Jameson, whose 2023 fleece came back at 21.3mic. We will begin mating in May. Should you wish to choose a different male, that wouldn't be a problem.
More info to follow.
£4000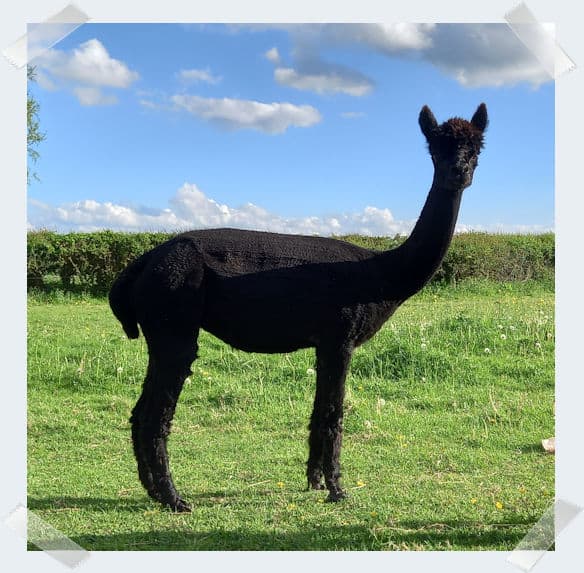 Jessamine Penny Black
Empty Female
Date of Birth: 24th June 2014
Age: 8 Years old
Colour: True Black 
Penny is a stunning blue black female with proven genetics both in her ancestry (with Alpaca Stud Nyetimber as her sire) and in her progeny with Evolution Modern Grace who won Champion Modern Grey at the BAS National in 2019.  
Penny is a lovely, easy to handle female. She has a dense, crimped fleece and lovely head style. This year, she gave us a rose grey daughter when mated to one of our rose grey studs. We also have her daughter, Modern Grace, on the farm.
SOLD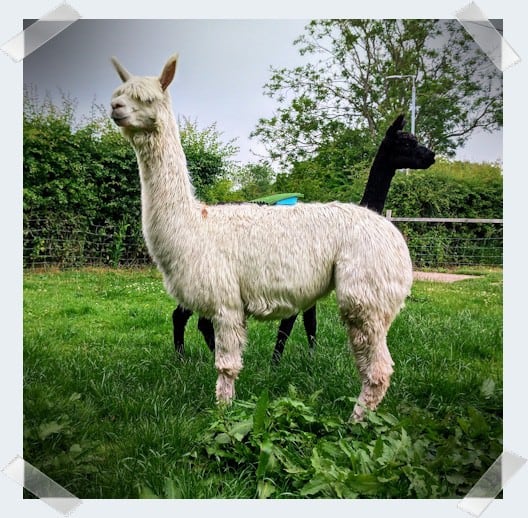 Greenside Suri Spring Flower
Pregnant Suri Female
Date of Birth: 18th March 2014
Age: 9 Years old
Colour: White 
Due Date: 19th May 2023
Spring Flower has a long, fine, silky soft fleece, perfect for selling to doll makers. She has produced four cria of which three females. The last is genetically grey and we have decided to retain her and repeat the mating. We would only like to keep two suris, so are offering Spring Flower up for sale. This is a great opportunity to acquire a female at the end of gestation, to a grey male.
She has been mated to our silver grey stud, AOA Jupiter. This is a great opportunity to purchase a female with a grey mating, with a 50% chance of producing grey. 
Please click for further information.
£2500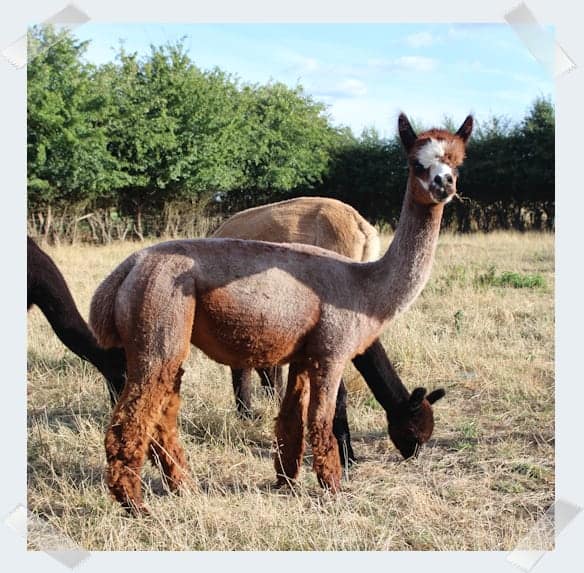 Evolution Verve
Pregnant Female
Date of Birth: 3rd July 2018
Age: 4 Years old
Colour: Grey Appaloosa
Due Date: 24th July 2023
Verve is a rather special girl. We have decided to offer her for sale to the discerning breeder to offer a good cross section of options.
She has given us a stunning female cria this year, sired by Evolution Wild Thing. Retaining her cria means we can release Verve for sale.
She has been scanned pregnant to our appaloosa stud. We are hoping for a spotty cria from her next year.
Further information to follow.
£POA
We have a variety of packages available.
Discounts for purchases of multiple alpacas:

5%

for 2 alpacas

10%

for 3+ alpacas bought.
We also offer discounted stud services to returning females purchased from us.
Please note:
All our alpacas are halter-trained for ease of handling.
All our sales come with:
a full health history of the animal
after sales support
pregnancy certificate
pre-movement worming
live cria guarantee (7 day)
discounted stud services to returning females
microchip
BAS registration
No VAT
We can provide a Tb test at purchaser's cost.
If you require a course in how to care for your alpacas, we would be only too pleased to spend a day showing you the ropes.